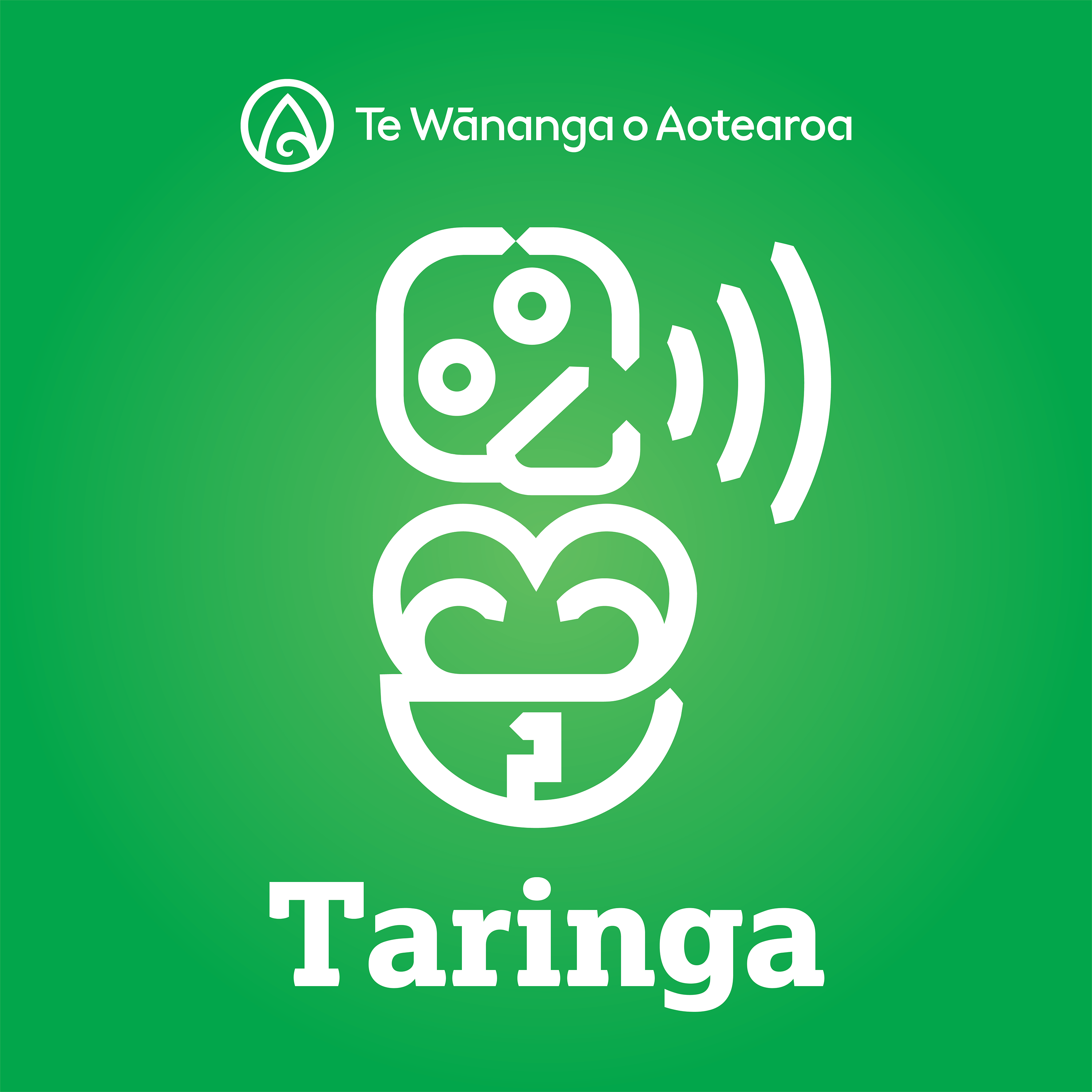 Want to increase your knowledge of te ao Māori (the Māori world)? With a mixture of Māori and English, the Taringa podcast is the perfect way to learn te reo and tikanga Māori in a fun and relaxed way. Taringa is brought to you by Te Wānanga o Aotearoa. Te Wānanga o Aotearoa is one of New Zealand's largest tertiary education providers. We offer a comprehensive range of qualifications to New Zealanders from all walks of life.
Taringa Ep 245 - Matariki Special - Live from Te Papa
The Taringa team is leaving the bustling metropolis of Te Awamutu to bring you this live special from the cultured capital of Wellington. The Taringa trio will be joined by some mega manuhiri - Te Mata Punenga, a collective of tohunga handpicked and trained by the renowned Tā Pou Temara and the late Dr Wharehuia Milroy. They will be discussing the launching of Matariki as a public holiday, the underpinning principles of Matariki and the practices associated with mātauranga Māori and whakapono Māori.
----more----
Taringa Episode 198 - The Ultimate Koha
The ultimate koha: Should I give blood? Is it tapu? This week we host special guests Pio Terei and Nicola Adams (better known as Nix) to discuss donating blood from a mātauranga Māori perspective. Tau ana ngā manuhiri, tau ana ngā kōrero, tau ana te kaupapa.
----more----
Taringa Matariki episode 51
Hawaiian expert Assistant Professor C.M Kaliko Baker joined Snowy and Paraone to discuss Matariki.